Street2Ivy Offers Our Entrepreneurs an E-commerce Platform, Marketing Consultation and Exposure on Social Media.
---
---
---
Elevate Magazine chronicles the journeys of impactful entrepreneurs from underserved communities around the country. Read their stories, gain insights, and be inspired to make change in your community.
Elevate magazine is a part of the Street2Ivy ecosystem of resources - and that's where you come in! We feature our vendors in every issue, so as we continue to grow and gain more subscribers, you get more eyes on your business!
---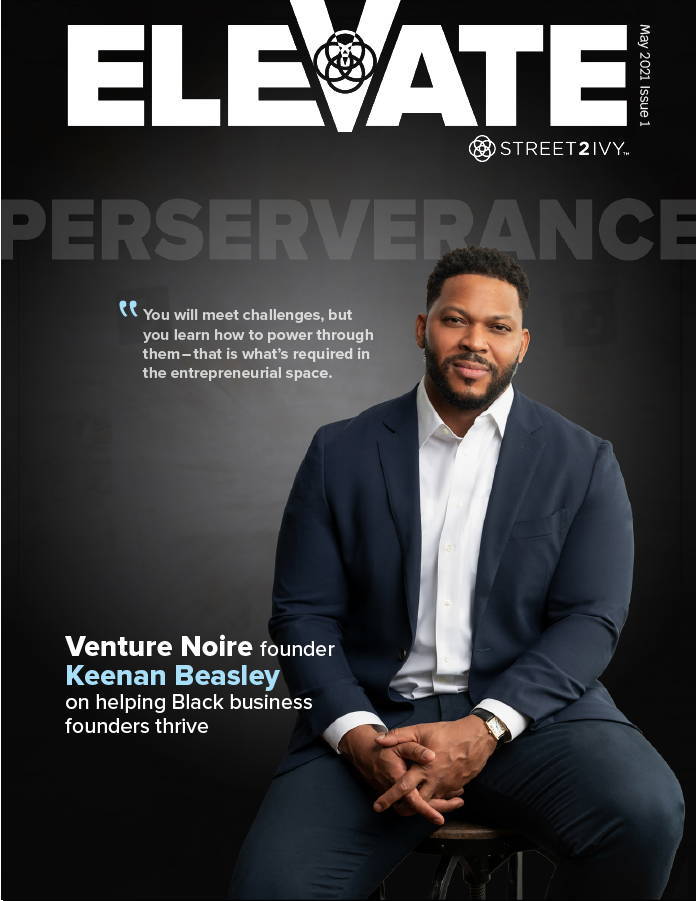 ---
---
We carefully curate the vendors we host in our marketplace. We're looking for businesses and entrepreneurs who have a strong mission centered at giving back to their community.
Consumers are looking to buy from companies that they believe in - companies that stand for more than just profit. Because we host these types of brands we attract consumers that drive sales for all of our vendors.
---
Expert Marketing Services
---
---
Marketing is a critical element of any start-up's growth strategy. But with brand activation strategies, marketing automation dashboards, customer segmentation analytics and lifetime customer value—it's hard to know where to begin. For Street 2 Ivy, M! Brand will provide a 2 hour Start-Up Brand Marketing Workshop. Using strategic frameworks in a collaborative setting, M! Brand can help your organization articulate problem statements, sharpen brand messaging, identify target audiences or initiate a marketing roadmap.
Michael Tiedmann, CEO of M! Brand, has worked across a wide range of industry verticals in both B2B and B2C businesses with the digital marketing powerhouse Digitas.

Michael understands that many growing companies lack the resources to staff a full time Marketing Director, so he's partnered with Street2Ivy to assist new ventures by providing senior level marketing firepower on a fractional basis.
Our approach is to guide the start-up CEO through some of the key marketing and branding decisions they will have to make in order to build a successful business.
---
1. You agree to market your products on our platform - not exclusively - We want you to continue to market your products on your site, we are just another channel for you to reach more customers.
2. You get access to your own vendor portal where you can directly upload and edit your products whenever you want
3. Get introduced to our community on social and through the magazine
---
Additional member services
- Be included in our paid advertising strategies across all social platforms
- Get access to our exclusive Street2Ivy Facebook group with other entrepreneurs and mentors
- Get FREE access to some of our online courses
---